Warning: Massive tongue-in-cheekiness ahead!
It's a question directors have pondered for decades: how does one successfully create a musical reminiscent of the Golden Age of Broadway? Well, my friends, ponder no more! Today, I'm going to demonstrate how to shape an old-fashioned show for the ages, in just six easy steps.
Step 1: Find subject matter that is both heartwarming AND tragic. Theatergoers dig those stories.
Step 2: Give your leading male any name that starts with the letter B. Not optional.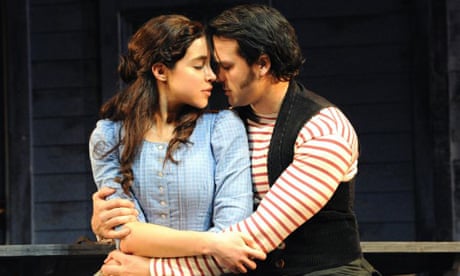 Step 3: Incorporate showbiz into the plot somehow.
Step 4: If the chorus doesn't do have a big signature dance number, you're probably doing it wrong.
Step 5: You must have a woman of a certain age for the Act 1 finale in which she inspires the leading lady.
Step 6: Make sure the music has a perfect balance of soaring ballads and fast-paced comedy songs. And remember…